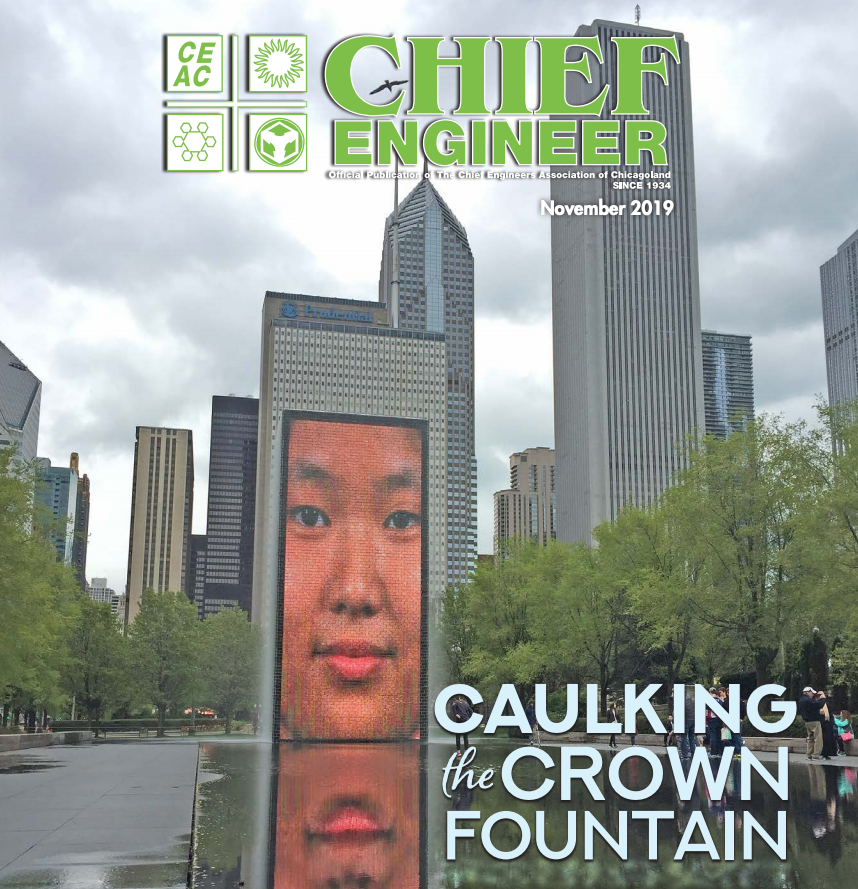 25 Nov

CCG Featured in Chief Engineers

The Chicago Crown Fountain project and Chicago Corrosion Chicago Corrosion Group was featured in the November 2019 issue of Chief Engineers in connection with their work on the Crown Fountain in Chicago. CCG won the contract to oversee the initial phase of a condition survey of the fountain, which the magazines describes as having "challenges (that) were many and complex".

The feature article outlines these challenges, and how Warren Brand and his team ultimately decided to consult the fountain's original artist as they worked towards a solution.

And the solution was a creative one! To learn more about CCG's work on the Crown Fountain you can read the full article at : https://chiefengineer.org/about/this-month/.

Our next post will have more details about the project, including drone footage of the fountain.